Shrien Dewani South Africa honeymoon murder trial date set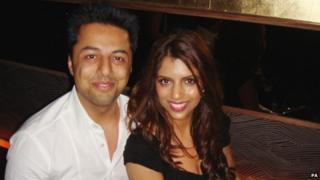 Honeymoon murder suspect Shrien Dewani will face trial in South Africa in October, it has been announced.
The 34-year-old Bristol businessman is accused of ordering the murder of his wife, 28-year-old Anni, who was shot in Cape Town in November 2010.
BBC reporter Wendell Roelf said the defence lawyer told Western Cape High Court he was confident Mr Dewani would be fit to plead.
The trial is due to start on 6 October. Mr Dewani denies murder.
'No doubt'
The court has ordered Mr Dewani to be assessed by a panel of experts over 30 days so that the question of his fitness to stand trial can be resolved definitively.
Speaking at the hearing, defence lawyer Francois van Zyl said: "We have no doubt that he is fit to plead."
Mr Dewani was extradited from Britain in April.
He lost a three-year battle to avoid trial in South Africa, which he fought on the grounds that his mental health state was too fragile to undergo a trial.
Since his arrival, he has been treated at a state psychiatric hospital for post-traumatic stress and depression.
Three men have been convicted and jailed over Mrs Dewani's death, including taxi driver Zola Tongo, who was given 18 years after admitting his role in the killing.
Xolile Mngeni, who prosecutors claim was the hitman, was convicted of premeditated murder over the shooting.
Another accomplice, Mziwamadoda Qwabe, pleaded guilty to murder and was handed a 25-year prison sentence.