Local Elections 2014: Big question for Bristol politicians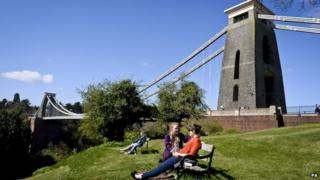 This is the second lot of elections since Bristol opted for a mayor and there is still a big question - with an all-powerful independent mayor what is the point of local councillors?
It is a topic the party leaders all agree needs to be resolved to give councillors a greater sense of purpose.
With that backdrop, the agreement over who is the largest party or the main opposition has reduced in importance.
But in spite of that all the parties feel these elections are important.
Labour used to be the king of the castle, they ran the place, but for more than a decade they have not been in overall control.
Big scalps
However, they are the largest party and might even get enough councillors to have that majority - though that might be a tall order.
The Liberal Democrats, who ran the city council before the mayor came along, are the ones with the most to lose.
Out of the 24 wards up for grabs, they hold 11 of them and some big scalps might be looking for a new job come the wee small hours of 23 May.
The Conservatives, who are the third party on this council, are hoping they might make a few gains.
The Greens too will be hoping to build on the success of last year - where they gained two councillors and are hoping for more this year.
There are 141 candidates standing in 24 areas - turnout in the city has historically not been that bad, but last year only 27% bothered to vote.
It might not make much difference in the end as to who runs the city, because ultimately the mayor does that. But all parties consider this a dry run for next year's general election.