Death crash lorry driver jailed for 14 months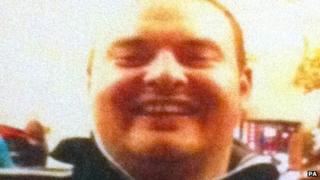 A lorry driver who knocked down and killed a cyclist in Bristol has been jailed for 14 months.
David Moore, from Shirehampton, was hit last July on his 31st birthday in Avonmouth, as he crossed a pedestrian crossing on red.
Bristol Crown Court heard Colin Woolgar, 38, of Cedern Avenue, Weston-super-Mare was travelling at 51mph in a 40mph zone when the crash happened.
He was also banned from driving for three years.
In passing sentence, Judge Martin Picton told Woolgar: "Your careless driving resulted in the death of Mr Moore.
"It was an obvious risk that Mr Moore would not stop. Had you been driving carefully and at the right speed the impact could have been avoided and Mr Moore would still be alive."
Slammed on brakes
The court heard Woolgar had only had four hours' sleep and was returning to Bristol from Torquay in his 7.5 tonne lorry when he hit Mr Moore on 25 July.
He did not see Mr Moore until it was too late and, despite slamming on his brakes, was unable to avoid the collision, the court was told.
The court heard that Woolgar had sent and received 20 text messages on his mobile phone while driving on the day of the crash, and on one occasion clipped the kerb.
At an earlier hearing, Woolgar pleaded guilty to causing death by careless driving.
Speaking after the hearing, Mr Moore's mother, Catherine Kahan, from Swindon, said: "We would have liked a longer sentence in all the circumstances.
"We are just pleased as a family he has got a prison sentence and not suspended."