Illegal immigrant Hamidullah Hamidi jailed for rape of girl, 14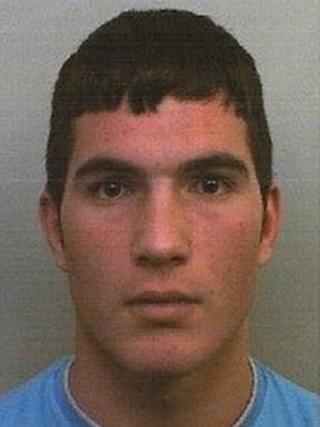 An illegal immigrant who dragged a "vulnerable" 14-year-old girl from the street and raped her in his Bristol home has been jailed for six years.
Hamidullah Hamidi, 19, of Chelsea Park, Easton, pleaded guilty to one count of rape, at Bristol Crown Court.
In sentencing, Judge Michael Longman said Hamidi would be deported from Britain halfway through his sentence.
"Your victim was just 14... when you raped her. She was plainly an extremely vulnerable girl," the judge said.
The court heard he forced the girl, who has the mental capacity of a seven-year-old, into his home on 8 December before attacking her.
She eventually managed to flee the property, but Hamidi followed her until he was stopped by passers-by.
'Overstayer'
"When she was able to leave and make off, you followed her until you were stopped from doing so," Judge Longman said.
"You caused her severe psychological harm."
Hamidi was arrested by police three days after the attack and initially denied it but later admitted his crime in court.
He was smuggled out of Afghanistan by his mother to prevent him being recruited by the Taliban and entered Britain illegally as a young boy.
Prosecuting, Giles Nelson said Hamidi was classed as an "overstayer", with attempts to deport him made at his home last November.
'Predatory'
Representing Hamidi, Stephen Mooney said his client was still appreciating "the enormity of what he has done".
He said Hamidi had been placed within a foster family in Britain and attended college.
"He has thrown away all that he has in this country," Mr Mooney added.
Speaking outside court Det Con Chris Shaw said Hamidi "acted in a predatory fashion in approaching the victim as she left a local shop and used money as a means of persuading her to go his home address.
"The fact he has admitted the offence shows the weight of evidence against him and at least spares the victim from having to relive this incident in the courtroom," he added.