Cystic fibrosis free prescription call by Bristol MP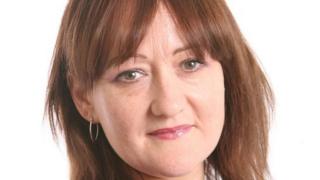 A Bristol MP, whose nine-year-old niece has cystic fibrosis, has joined cross-party calls for free prescriptions for people with the condition.
Kerry McCarthy and her colleagues want to make patients exempt as the symptoms are life-long and complicated.
She said: "Thanks to medical advances a child born with cystic fibrosis (CF) today can live into their 50s."
People with CF have problems with their lungs, digestive systems and pancreas.
'Cocktail of medication'
"Of course, this is welcome progress but this does have implications for people with CF and their families and for treatment and public health policy," added Ms McCarthy.
"Patients now reaching adulthood face significant bills for their cocktail of medication and, as we know, the prescription charge increased to £8.05 on 1 April."
According to the Labour MP for Bristol East, there are some 10,000 people with CF in the country now.
She called on the government to update MPs on how well the NHS was equipped to deal with increasing patient numbers.
She also raised concerns on changes to disability benefits such as the introduction of the Personal Independence Payment.
Ms McCarthy said it would have the potential to hit CF patients if they did not get the maximum amount of money to help with mobility issues.
Also joining in the debate was Liberal Democrat Sir Bob Russell, who wanted to know why support was in place for drug addicts but not for people with a condition they were born with.
The case has been made in the Commons to Health Minister Jane Ellison.