Shrien Dewani's South African court hearing 'may be televised'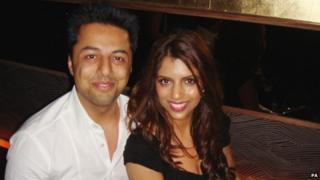 Court hearings of a man accused of arranging his wife's honeymoon murder in South Africa could be televised.
Shrien Dewani, from Bristol, is expected to be extradited on 7 April with a court hearing scheduled the next day.
Mr Dewani denies murder and was refused permission to appeal to the UK's Supreme Court over his extradition.
A spokesman for eNCA confirmed the broadcaster had applied to cover pre-trial hearings and bail applications.
He added the news channel has yet to consider whether to apply to televise the full trial.
This would require a separate application to the court and is "by no means guaranteed", the broadcaster added.
"But of course access is made more likely because of the [Oscar] Pistorius decision."
Parts of the Oscar Pistorius trial are currently being shown on worldwide television - the first time a full criminal trial in South Africa has been allowed to be shown live.
Mr Dewani's legal team still have the option of applying to the European Court of Human Rights but so far no application has been received.
Once on South African soil Mr Dewani is likely to appear before the Western Cape High Court where his legal team could apply for bail.
The businessman is being compulsorily detained in the UK under the Mental Health Act after being diagnosed as suffering from severe depression and post-traumatic stress disorder.
The charge dates back to November 2010 when the pair were held at gunpoint while driving through Gugulethu, a township near Cape Town, in a taxi.
Mr Dewani escaped unharmed but his wife's body was found the following day.
Three men have already been convicted over Mrs Dewani's death.