Bristol World War One events win £127,000 grant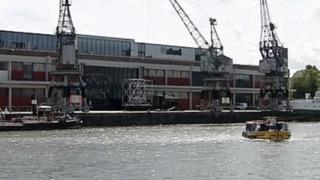 Plans in Bristol to mark the centenary of World War One have secured Heritage Lottery Funding.
An exhibition, community projects and public debates related to the conflict will be funded with the £127,000 grant.
Simon Cook, assistant mayor for culture, said the programme would "touch and involve all communities".
The main highlight, an exhibition at the MShed museum called Moved by Conflict is set to begin in October.
Other works planned include a free book sent to everyone in the city about World War One and a family history project where schoolchildren will be making digital films about the Great War.