Eric Pickles rules against homes on Saltford greenbelt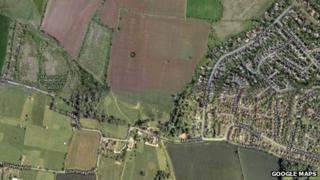 The planning secretary has decided not to allow 99 new homes to be built on greenbelt land in Saltford near Bath.
Eric Pickles said the proposals by developer Crest Nicholson were "inappropriate" for greenbelt land.
Mr Pickles made the decision after the developer called for an inquiry because Bath and North East Somerset Council failed to decide on the application.
Saltford Environment Group, which campaigned against the plans, has welcomed the ruling.
"This important decision by the secretary of state does show that the community was right to defend Saltford's greenbelt," said Phil Harding, chairman of Saltford Environment Group.
"We hope progress on the core strategy can be made rapidly so that we do not face a similar situation again."