Bath councillor's race gaffe radio comment 'foolish'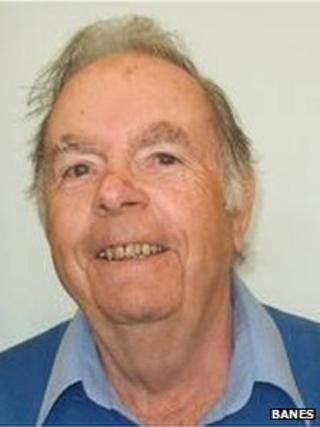 A councillor has apologised for using the phrase "nigger in the woodpile" live on BBC radio.
Bath And North East Somerset (Banes) councillor Peter Edwards made the comment while talking about the Horseworld visitor centre on BBC Radio Bristol's Drivetime show.
He has since apologised unreservedly and said it was "not his intention to cause anyone any offence".
He added he had been "foolish and thoughtless".
In a statement 78-year-old Mr Edwards said: "I have in addition decided to voluntarily request some diversity training for myself to ensure this never happens again."
'Unacceptable'
Leader of the Conservative group on Banes council Tim Warren said: "We obviously take very seriously anything which could cause such serious offence.
"The Conservative group considers the use of this type of language by any of our members completely unacceptable, and it is right that Peter has apologised".
A spokesman for Banes said the council "did not approve" of Mr Edwards remark and he had said it as an "individual".
He added the council had an independent complaints procedure and it could not comment further until it is completed.
Presenter Geoff Twentyman said on air immediately after the comment was made: "I must at this point apologise to anyone who was in any shape or form upset with the expression you used there, which also took me a bit by surprise."