NHS England director defends Bristol Children's Hospital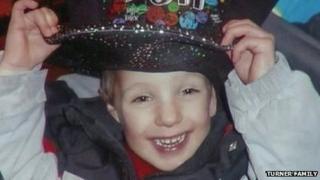 The medical director of NHS England has spoken up in defence of the Bristol heart surgery unit.
Sir Bruce Keogh said he would not have a problem with allowing a child of his to undergo surgery at Bristol Children's Hospital.
Last week he announced an inquiry would take place into the deaths of children following heart surgery there.
It was agreed at a meeting he organised with several families concerned about the care being given to children.
"For those parents currently taking their children to Bristol, I think it is important to address the question of whether there are urgent safety issues that require immediate action," said Mr Keogh.
"Firstly, I want to be clear that I would not have hesitated to take more immediate action if I thought that was the right thing to do.
"I also want to be clear that children's heart surgery is highly complex and technically demanding and, in some instances, carries with it significant and unavoidable risk."
Evidence had been studied, he added, and showed the NHS Trust in Bristol was "consistently in the middle of the pack" compared with other units.
The families calling for the review include Steve and Yolanda Turner, whose four-year-old son Sean died six weeks after corrective heart surgery in Bristol.
Also the parents of seven-year-old Cardiff boy Luke Jenkins, who died in 2012 following heart surgery in Bristol.
Two other families from Cornwall have come forward since the independent inquiry was announced.
Mr Keogh said he had heard "loudly and clearly" their concerns and offered reassurances that the inquiry would "require forensic and effective investigation".
"As part of all this, I have asked myself the question that perhaps matters most: would I allow my child to go in today? The answer is yes I would.