Grange School in Warmley expected to close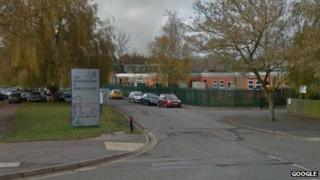 A failing school near Bristol which has been in special measures for almost a year is to be considered for closure.
An Ofsted inspection in April criticised the Grange School and Sports College in Warmley for "not offering an acceptable standard of education".
South Gloucestershire Council said it was consulting parents on "ceasing admissions to new students in September 2015" and closing it on 31 August 2016.
It said it hoped to bid for funding for a studio school on the site.
Studio schools are open to children aged from 14 to 19 and aim to combine academic studies and work-based training.
'Redundancy threat'
A council spokesman said various options had been explored after the school went into special measures including "amalgamation with a neighbouring school and sponsorship as a stand-alone academy".
He said following "extensive discussion and consultation" these were "ruled out".
It is now looking at closing the school in its current form and "developing an application" for The Grange Studio School to open in September 2015.
The authority said the school also faced "financial challenges" due to falling rolls and "ageing buildings in poor condition".
Andy Woolley from the National Union of Teachers (NUT) said: "We believe the best way forward for young people in Warmley would be to have a traditional style secondary school on the site - either freestanding or as part of an academy chain.
"As well as the problems faced by young people for whom a studio school is not the most suitable or desired form of education, we have serious concerns about the threat of redundancy to long serving loyal staff."