Bristol Parkway: More car parking made available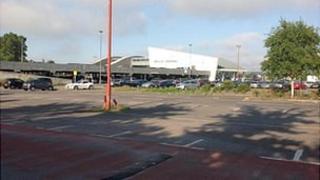 More temporary car parking spaces are to be provided at Bristol Parkway railway station.
Motorists have complained about a shortage of spaces for commuters while work is carried out to build a new multi-storey car park at the station.
First Great Western said a temporary car park at nearby Hunts Ground Road would provide 100 extra spaces.
Work on the £13m project began in July last year. It is due to be finished in April.
A First Great Western spokesman said: "We've had to close a number of spaces to allow the construction work to happen.
"This additional parking wasn't available when the construction started, but we are pleased to have been able to do this deal to help improve things for customers while the building work is completed."
Since the spaces were closed hundreds of drivers have been fined for parking outside marked spaces at a nearby council car park.