Bristol Plimsoll swing bridge repairs complete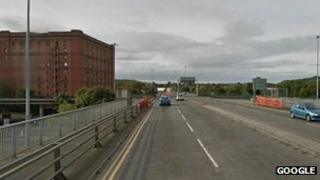 A swing bridge in Bristol which became jammed in December has been repaired.
Bristol City Council had to order replacement parts which were specifically made for the 1960s bridge.
When the Plimsoll Bridge broke it was jammed open and caused traffic chaos. Engineers then manually closed it
Mayor George Ferguson claimed the repair cost could run into the millions but the final bill is expected to be between £5,000 and £10,000.
Plimsoll Bridge, which is maintained by the city council, is normally opened and closed several times a day to let pleasure craft and other vessels with high masts through.