Police taunted by rapist Matthew White who answered victim's mobile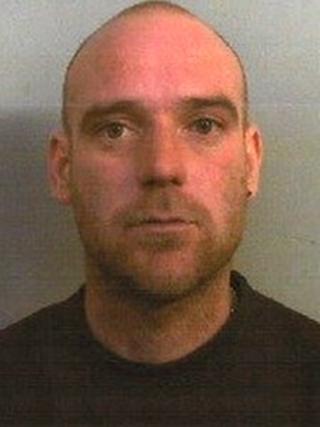 A man who challenged police to "come and find me" when he answered the mobile phone of a women he had just raped has been jailed for six years.
Matthew White, 34, of Witcombe, Yate, South Gloucestershire, was convicted of rape and attempted rape last November.
Bristol Crown Court was told the 19-year-old victim had fled the scene leaving her clothes and phone behind following the attack last August.
But when police called her phone White answered and taunted them.
He told officers: "If you're the police, come and find me."
After CCTV footage of White was published in the Bristol Post, he handed himself in to police.
'Sexual gratification'
He had originally denied the offences and insisted sex had been consensual.
Jailing him Judge Geoffrey Mercer QC told White he had taken "total advantage" of the victim for his "own sexual gratification".
"At 2am on that Saturday morning, in drink, you were, on your own admission, hoping to 'pull a girl'," the judge told White.
"Somehow you persuaded her to come back to your room and, on the jury's verdict, there you raped her and you attempted to rape her.
"You tore off her dress and you took total advantage of her for your own sexual gratification," the judge said.
White was also placed on the sex offenders register indefinitely.