Avon and Somerset Police 2% budget increase proposed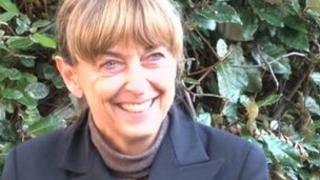 Council taxpayers will face a bill-increase in order fund a 2% rise in the police budget, if Avon and Somerset's Police and Crime Commissioner (PCC) bid is approved.
Sue Mountstevens said the rise was needed to help fund a proposed budget deficit of £47m by 2017.
It would mean an average household pays £3.36 extra on its council tax bill next year.
Avon and Somerset's Police and Crime Panel discussed the idea on Wednesday.
Ms Mountstevens said: "There is less money coming from central government.
"I believe people really do value their police an are prepared to pay a little bit more."
She said that even with the proposed budget increase £12m of savings would still be need to be made by the police, leading to about 40 job losses.
The average Band D household currently pays £168 per year towards policing.
A final decision is due to be made next February.