Horseworld site redevelopment plan rejected by council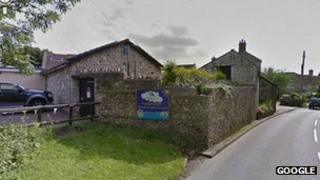 An animal charity in Bristol has had plans to redevelop its complex in the Whitchurch area of the city rejected by the local authority.
Bath and North East Somerset Council planners threw out Horseworld's proposal to build a new visitor centre and about 125 homes on the site.
The cash-strapped charity said the scheme would increase visitor numbers and the houses would help pay for it.
But objectors are opposed to the plan as the site is on green belt land.
Mary Walsh from Whitchurch Village Action Group said: "We want to save our green spaces. Whitchurch depends on our green belt as a village. We have very little left."
The 60-year-old charity cares for and re-homes stray and abandoned horses.
Its main source of income comes from legacy wills left by supporters, but this has dwindled by three quarters in just seven years.
The charity's plans for a new visitor centre included a shop, cafe, play barn and an indoor horse arena.
Horseworld's Mark Owen said the existing centre is "unviable" and the charity may not survive without investment.