Bristol mayor George Ferguson admits parking plan errors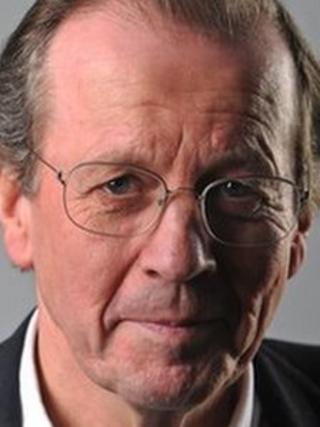 Bristol's mayor has admitted he could have handled the introduction of parking zones in the city better.
George Ferguson, who was elected as an independent a year ago, said he was still learning lessons.
He has begun rolling out residents' parking zones (RPZ) across Bristol, to try to stop commuters parking in residential streets.
Some residents' groups and businesses have complained about a lack of consultation.
Mr Ferguson said: "I think I could have done it better, but by pushing as hard as I could by going as far as anybody would dare I've achieved a lot more in terms of that programme than I would have done otherwise.
'Taken aback'
"I could have learned to be a bit more tactical in terms of bringing in some of the transport and parking provisions that created so much noise.
"I was a bit taken aback by the power of the criticism. I believe that when it goes through people will recognise the advantages."
Earlier this year some traders on Bristol's Gloucester Road threatened to withhold their business rates if plans for RPZs continued.
They said the costs the permit system would put on businesses would be substantial and could lead to people losing their jobs.
Independent candidate Mr Ferguson won the city's mayoral election on 15 November 2012, with a total of 37,353 votes, ahead of Labour's Marvin Rees.
As part of his manifesto ahead of the election he said he wanted to improve the city's transport infrastructure.
The parking scheme means residents have to pay to park outside their houses.
RPZs currently operate in Kingsdown, Cotham and central areas of the city, and more are due to be introduced in St Philips and Easton next March.