Andrew Deans jailed for hammer attack on mother, 79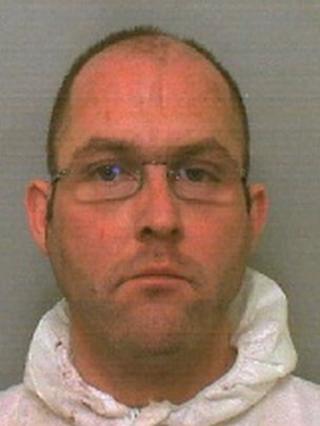 A man who admitted attacking his elderly mother with a claw hammer has been jailed.
Andrew Deans, 40, from Bristol, was sentenced to nine years and six months in prison at Bristol Crown Court for causing grievous bodily harm.
The court heard that before the attack, Deans had threatened to kill a mental health worker but a decision was taken not to detain him.
His 79-year-old mother suffered serious head injuries in the February attack.
The court heard Deans had been sent home after an assessment by doctors, who said he did not have a mental disorder which warranted detention.
Deans, who lived in the Sneyd Park area of Bristol, had previously been warned by the judge he faced up to 12 years behind bars.
Avon and Wiltshire Mental Health Partnership said individuals can only be detained under the Mental Health Act if they meet the strict legal criteria which clinicians must observe.
"Neither before the incident or since has Mr Dean been judged to be detainable under the legal requirements of the Mental Health Act," the spokesman for the NHS trust added.