Ridings Federation of Academies reorganisation criticised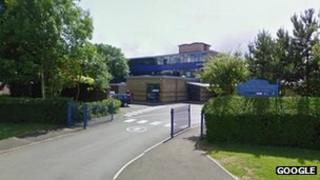 Plans by a South Gloucestershire academy to move A-level teaching from one of its sites have been described as "arrogant" by an MP.
The Ridings' Federation of Academies wants to only teach vocational courses at its Yate campus and academic courses at its Winterbourne base.
MP Steve Webb said he was shocked the decision had been "sprung" on parents.
Academy chief executive Dr Rob Gibson said it had to be making the right opportunities for all its students.
Bus service charge
He said at present there was a "mix and match" of courses on both campuses and it needed to be efficient and "play to its specialisms".
Dr Gibson said: "The government has been desperately trying to raise the status of vocational qualifications... and that's what we are determined to do.
"When the students take those vocational courses we need to make sure they can access higher education."
Steve Webb, the Liberal Democrat member for Thornbury and Yate, said he had also been told pupils would be charged to use the bus service between the two sites from next year.
The two academies are about six miles (10km) apart.
Mr Webb said: "This is all too typical of the arrogant leadership that I have seen in the past from those at the top of the Ridings Federation who seem to think they are accountable to no-one.
"The leadership of the federation need to think again and learn to listen."
Comments 'unfortunate'
Parent Debra Smith said the move had "far-reaching effects" for the whole community.
She said: "I thought the federation was a new type of school and to me this feels like going back to the old grammar school model."
Dr Gibson defended the move as an "internal reorganisation of its curriculum" adding at present some 40% of its students travel between the two sites.
He also believed some of Mr Webb's comments were "unfortunate" and "a bit personal".
Dr Gibson said: "Over the past year we've engaged fully with the senior manager at the academy, the principal at Yate and the acting head of sixth form - they've all been engaged in the decisions of how we should set our curriculum model for now and the future.
"We can't consult on every single curriculum change," he added.