Derek Pickup resigns membership of the Labour Party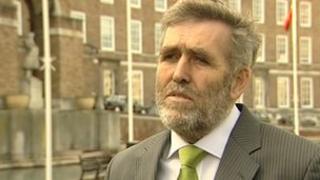 A senior Bristol Labour councillor has resigned from his party, blaming the "actions of a small number of people within the wider Labour Party".
Derek Pickup, who has served the city as cabinet member for education, will also stand down from his Hartcliffe seat at the local elections next May.
"I am disappointed Derek has come to this view," said Helen Holland, leader of the Bristol Labour group.
"He has been an effective and valuable colleague in his ward and the council."
In his letter of resignation, Mr Pickup said: " It is with huge personal regret that I have been forced to leave the Labour Party in this manner."
He has declined to offer any further information about his decision.