Easyjet flight to Bristol leaves 29 passengers in Malaga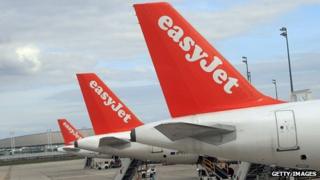 Easyjet has apologised after a flight from Malaga to Bristol took off without 29 of its passengers.
The flight departed with the group still in the airport on Saturday evening because of "an issue at the boarding gate", a spokesman said.
The firm said 19 passengers took up the offer of a later flight to Gatwick. Ten stayed in Spain and flew to Bristol the next day.
Easyjet said an investigation into the incident was under way.
The stranded passengers, who had been due to board the 21:15 flight from Malaga, were left with only their hand luggage as bags had already been loaded into the plane.
A spokesman for the company said all baggage had been "security screened prior to boarding".