Eric Pickles to rule on Saltford greenbelt housing inquiry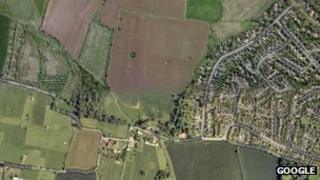 The secretary of state will make the final decision on whether 99 new homes can be built on greenbelt land in Saltford near Bath.
An inquiry into Crest Nicholson's development proposals took place last month.
Eric Pickles has now directed that he will determine the final result based on the Planning Inspectorate's report and recommendation.
The developer claims the greenbelt land is suitable for building on.
A Planning Inspectorate spokesperson said in a letter to Bath and North East Somerset Council: "The reason for this direction is that the appeal involves proposals for significant development in the greenbelt."
Crest Nicholson called for the inquiry after the council failed to make a decision on the Manor Road application.
Saltford Environment Group, which is against the plans, said the protection of the area's greenbelt land was "essential" if the character and size of the rural village was to be retained.