New Bristol train stops explored in feasibility study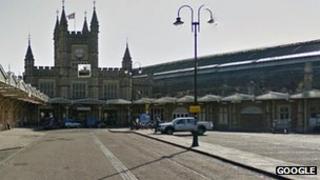 A feasibility study has been started by the city council to explore whether new train stations can be built in Bristol.
The study will research possible sites for stops between Bristol Temple Meads and Filton Abbey Wood.
It would serve people in Horfield and Lockleaze area but will not involve re-opening the old Horfield train station.
Assistant mayor for transport, Mark Bradshaw said: "There is a clear need to improve connectivity in Horfield and Lockleaze."
Rail opportunities
He added: "Horfield can't be re-opened at its current site, as the site has been earmarked and is critical to make the four tracks scheme to happen.
"We need to better understand what other opportunities there may be for creating a station between Ashley Hill and Filton Abbey Wood.
"In order to do this, we will be working closely with the rail industry including Network Rail and First Great Western as per the rail industry's station investment policy."
The four-tracking scheme is taking place at nearby Filton Bank.
At the moment Filton Bank only has two tracks which means there is less capacity for local train services.
Increasing this to four would create room for both high speed and local commuter trains.
If the feasibility study findings are positive, the new stops would be part of the MetroWest project which involves creating more local services which also fit in with national rail timetables.
The news has been welcomed by Liberal Democrat city councillor Sean Emmett who has been campaigning to re-open Ashley Hill and Horfield stations.
He said: "Residents need access to better transport links to reach jobs in the city centre and north of the city."