Winterbourne View nurse Sookalingum Appoo is struck off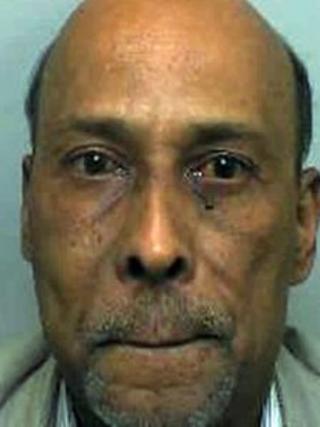 A nurse jailed for his part in a private hospital scandal has been struck off the nursing register.
Sookalingum Appoo was previously jailed for six months for wilfully neglecting a patient at Winterbourne View near Bristol.
Appoo was one of 11 care workers exposed by BBC's Panorama. The footage caused a national outcry.
A Nursing and Midwifery Council hearing found there was a "substantial risk" of Appoo carrying out similar offences.
The hearing panel said Appoo's convictions "breached the fundamental tenets" of the profession.
It said: "The panel considered that the convictions, and in particular the facts surrounding them, which were directly related to his practice as a registered nurse and treatment of residents, brought the reputation of the profession to disrepute.
"The panel considered that the protection of the public and the importance of upholding proper standards of conduct in the profession and in the Nursing and Midwifery Council as regulator is such that it has no hesitation in finding that Mr Appoo's fitness to practise is currently impaired by reason of his conviction."
The 60-year-old, who had worked in the nursing profession for 37 years, was jailed in October having previously pleaded guilty to three counts of neglect.
The charges were brought against him after support workers were uncovered abusing patients by the BBC programme.