Amcor jobs 'at risk' due to plans for plain cigarette packs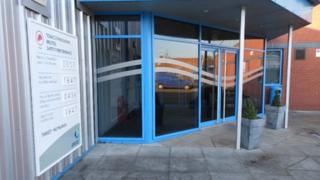 Workers at a packaging factory in South Gloucestershire claim dozens of jobs will be put at risk if plain packs for cigarettes are introduced.
Staff at Amcor, in Warmley, have signed an open letter to MEPs asking them to reject plans for standard packaging when they vote on the issue next month.
They also believe it will make it easier to make counterfeit packets.
Supporters of plain packs say they will save lives by making smoking less attractive.
'Helping counterfeiters'
Amcor said it is not challenging the health objectives but believes some of the measures are unnecessary,
Its Bristol branch manager, David Donoghue, said the company had been in the area since 1873 and employed more than 150 staff.
"I understand what MEPs want to achieve, but as a packaging expert it seems to me to be logical that if you make something simpler and easier to produce it will help counterfeiters and hurt packaging companies like this one.
"Policy should be balanced and avoid an unnecessary impact on jobs," he added.
Last month members of the European Parliament voted to support draft proposals to increase the size of health warnings to 75% and have standardised packaging.
A BMJ Open study which looked at the impact of plain cigarette packs - which was conducted around the time Australia became the first country to introduce them - suggested it made tobacco less appealing and encouraged smokers to quit.
The government was due to introduce plain cigarette packaging in England but this was put on hold while the impact in Australia is assessed.
But pro-smoking group Forest said the study offered "no credible evidence" plain packaging would reduce smoking rates.