Rapist Adam Mark found after absconding from Leyhill prison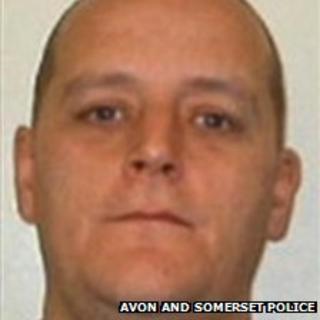 A convicted rapist who absconded from an open prison in South Gloucestershire has been found and arrested.
Adam Mark, last seen at HMP Leyhill on Tuesday, was spotted in Hambrook in Bristol by a member of the public.
Police said the 37-year-old had been arrested and would be handed over to the prison authorities.
Mark, from West Yorkshire, is serving a life sentence for abducting and raping a woman, as well as attempting to abduct and rape two other women.
It is the second time he has absconded from prison.
In January 2008 Mark, who was jailed in 1996 for the offences committed in Leeds, walked out of North Sea Camp open prison in Lincolnshire.
Earlier the Thornbury and Yate MP, Liberal Democrat Steve Webb, called for tougher rules when vetting prisoners.
"There should be a much higher test for someone who's shown they can't be trusted before there's even thought of putting them in open conditions again," he said.
The Home Office said those in open prisons were rigorously risk assessed.