Change to Bristol bus 'rapid transit' route agreed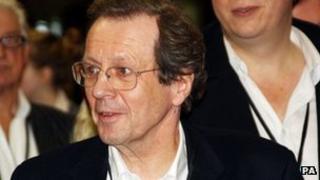 A major change to the "rapid transit" bus route through Bristol has been approved by its surrounding councils.
The Ashton Vale to Temple Meads metrobus will now run along Cumberland Road rather than Prince Street bridge.
Bristol's mayor George Ferguson said he did not want to see buses "clogging up" the bridge or compromising the harbourside area "ambience".
Earlier this year he was warned further delays to the plan could jeopardise other transport plans in the West.
The four councils have been working together on cross-boundary transport issues to develop a 15-year plan for an integrated network and had to agree to the mayor's proposed change.
Mr Ferguson's amendment still has to approved by the government which is funding much of the £200m metrobus project.
The change was approved on Wednesday by Bath and North East Somerset, South Gloucestershire and North Somerset councils.
Bristol's "rapid transit" bus route is part of a wider plan to improve public transport across the West of England.