Bristle dictionary debuts 50 new words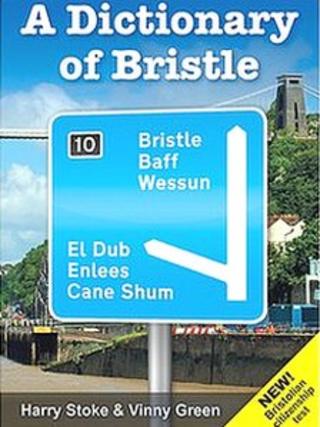 More than 50 new entries have made it into the latest edition of a dictionary to help decipher Bristol's dialect.
Among the words added to the 'Bristle' dictionary is "Polski Sklep" - defined as a "local shop selling delicacies all named with the letters Z and K".
Also included is "Fatchers", an acronym for West Country cider Thatchers and "saul" meaning '"it is all".
Author Harry Stoke said he was performing a public service for Bristolians.
The Dictionary of Bristle, first published in 2003, was an idea spawned from the satirical website That Be Bristle.
The site featured a guide - partly created from user contributions - which explained the meaning of local slang phrases such as "babber" and "rit".
"There was a monthly edition with news stories which included quotes from people on the street," said Mr Stoke.
"So we had to add a Bristol dictionary, which became massively popular."
Put together with co-author Vinny Green, the dictionary not only provided the "means for understanding people" but was also a bid to reignite interest in the accent.
'Bus etiquette'
Since then, according to Mr Stoke, the dictionary and "handy phrasebook" has sold almost 50,000 copies.
"What we've always tried to do with the dictionary is keep the language alive because Bristolians love their language and it is very distinctive," he said.
"But it's also for the people coming here who don't know a "spanner" for instance is a bit of an idiot as opposed to something you fix your car with.
"Or how to get off a bus properly by saying - Cheers Drive."
The fourth edition of A Dictionary of Bristle is due to be launched on 4 July.