Bristol supply teacher John Alway guilty of sexual abuse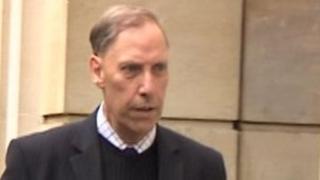 A supply teacher has been found guilty of sexually abusing children in his care.
John Alway, 60, of Juniper Way, Bradley Stoke, Bristol, was found guilty at Bristol Crown Court of eight counts of indecent assault on four girls.
He was also convicted of a charge of sexual assault against one of the pupils, but cleared of four charges of sexual assault against two other girls.
The jury will return to court on Monday to decide on a further 10 charges.
At the start of the trial last month, the court heard the alleged offences, which Alway denied, were carried out at four Bristol schools between 1997 and 2004.