Bristol Airport lost teddy bear 'seeks' owner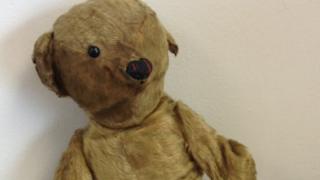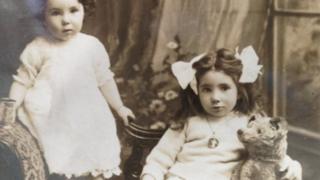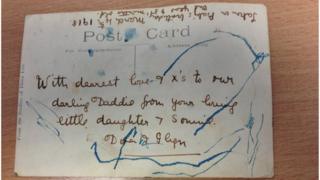 Bristol Airport is trying to find the owner of an antique teddy bear left in a carrier bag in the departure lounge more than a year ago.
Staff said the bear, who they believe is called Glyn, was found with an old photograph dated 1918, and other items.
On the reverse of the photograph - sent to "our darling daddy" - it names two children, Dora and Sonia, and Glyn.
Airport police and security have tried to trace the passenger but to no avail, and are now asking the public for help.
Airport spokeswoman Jacqui Mills said it was obvious Glyn had been "well loved" for many years.
"Glyn's temporary home is by my desk, but he needs to find his family," she said.
"During the last 14 months we had been hopeful that the search would result in Glyn being reunited to his family.
"We have not been successful in this search and have drawn a blank, we would be delighted if anyone can help solve the mystery of Glyn."
Anyone with information is asked to contact Bristol Airport via email.