Bacteria detector work by UWE professor wins award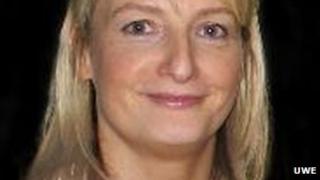 A university professor in Bristol has won a national award for her work testing food for bacteria such as salmonella and listeria.
Prof Janice Kiely from the University of the West of England has been given the Engineering Enterprise Fellowship by the Royal Academy of Engineering.
She and four other winners have each been handed an award and will also be given up to £85,000 from the body.
The hope is to develop the technology to attract business investment.
Professor Kiely, who is director of the Institute of Bio-sensing Technology at UWE, said, "Every year 2.2 million people across the world die from food infections.
"Richard Luxton, Patrick Wraith and I have worked together to develop novel bio-sensing test kits using magneto immuno-assay technology which aim to make the detection of food contamination faster, more reliable and more affordable.
"Currently, standard safety tests take over 27 hours to complete, but this innovative solution has the potential to produce a result in less than eight hours."
She will spend the next 12 months on her project and will also get mentoring support from the academy.