Special Olympics GB seeks volunteers for Bath event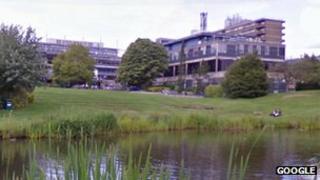 The search has begun for 500 volunteers to help the Special Olympics GB's ninth national games run smoothly.
The sporting event for people with learning disabilities is being hosted by the University of Bath this year and will run from 28 August to 1 September.
Volunteers are being sought for everything from catering and transport to photography and stewarding.
They will also be needed to support competition managers and officials in the field of play.
The games' volunteer manager Gaye Barber said: "This is a unique sporting event where volunteers play an integral role in the planning, preparation, staging and success of the games."
About 2% of the population have a learning disability and the games' chief executive officer, Karen Wallin, said there were not enough sporting opportunities for them.
She hoped staging the games in Bath would improve opportunities in the south west.
Self-esteem
She said: "That's something, as part of the legacy of the games, we want to address.
"The Olympics and Paralympics are for elite athletes, but there is a pathway from Special Olympics, for intellectually disabled athletes, to the Paralympics.
"Our philosophy is about giving self-confidence and self-esteem to people with intellectual disabilities.
"They are 'divisioned' into areas within their sports according to their ability level so they can win at their ability level.
"If someone with a learning disability was losing all the time that would obviously have a negative impact on their self-esteem and their life as a whole."
The University of Bath was used as a base for a number of countries competing at London 2012 and will host the majority of this summer's 12-sport event.
Jason Gardener, Olympic gold medallist and Special Olympics GB volunteer ambassador, said: "Being Bath-born, I am delighted to support the 2013 national summer games being held in the city.
"Nearly 2,000 inspirational Special Olympics GB athletes will be heading to these games and I am thrilled to play a small part in supporting this great event."