Avon and Somerset's new police chief announced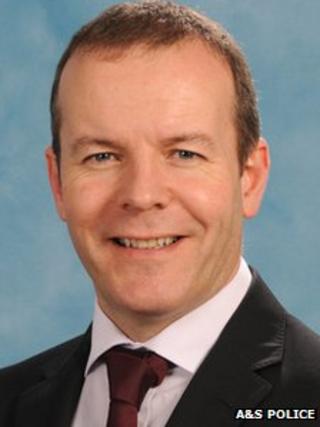 Avon and Somerset Police's commissioner has announced the force's new chief constable will be Nick Gargan.
Interviews for the post were held on Thursday and Friday.
Mr Gargan will replace the current chief Colin Port, who is retiring at the end of the month after refusing to re-apply for his own job.
The appointment of Mr Gargan, 46, was made by a panel chaired by the force's new Police and Crime Commissioner Sue Mountstevens.
Mr Gargan is the former chief constable and chief executive of the NPIA - the National Policing Improvement Agency.
The officer is also a previous assistant chief constable of the Thames Valley force.
Ms Mountstevens said: "Nick is an experienced chief officer who has been working on a national level as chief constable and chief executive of the National Policing Improvement Agency.
'Strong field'
"He has been involved in the ministerial high level working group on value for money, and was the Association of Chief Police Officers lead on investigations as well as holding roles with Thames Valley and Leicestershire Constabulary.
"There was a strong field of candidates and the appointments panel had a difficult job.
"I would like to publicly thank all the candidates for their interest and the panel for giving up their time to be part of this important process."
Mr Gargan added: "This is an exciting opportunity for me to work with the Police and Crime Commissioner Sue Mountstevens.
"Together we will continue the force's improvements in reducing crime and victim satisfaction.
"I look forward to leading the very committed and dedicated police officers and staff within Avon and Somerset Constabulary."
The selection process was threatened earlier in the week when Mr Port mounted a legal challenge to the decision by the commissioner to open up his job for interview when his existing contract runs out on 26 January.
A high court judge refused Mr Port's application for an injunction to stop the selection process for his successor.
Demand rejected
Mr Port claimed that Ms Mountstevens had acted illegally when she told him he would have to apply for his own job.
At the time he announced he had no intention of applying for his own job and told his staff that he was retiring.
He also wanted six months notice - another demand rejected by the judge.
Mr Gargan's appointment still has to be officially confirmed by a meeting of the force police and crime panel next Wednesday.
If the appointment is approved, Mr Gargan will take up his post on 1 March.