Bristol council leaves girl with suspected paedophile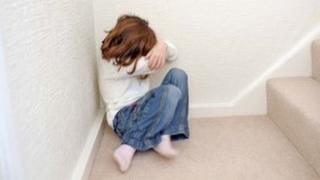 Social workers left a four-year old girl with a foster carer suspected of downloading child abuse images, court papers have revealed.
Bristol City Council tried to suppress the case with an injunction but the High Court approved its publication on the grounds of public interest.
The girl remained in the foster home for two weeks before being removed.
The council claimed it took immediate action after it learned of the foster father's suspected actions from police.
The case was heard at the Family Proceedings Court in October but, owing to the injunction, could not be reported until it was reviewed in the High Court.
Girl 'strangled'
Avon and Somerset Police said they told social services on 14 May last year they were investigating the foster father for downloading child abuse images.
At that point the girl had been living with the foster parents for three months but she was not removed until 28 May, two weeks later.
Concerns had also been raised over the foster home in 2010.
The court papers also revealed the child was left in the same home despite telling her social worker Sherilyn Pritchard and her biological father of being "strangled" by another foster child living there.
"We were on a contact visit to the foster parents when she disclosed to us - she said 'Daddy I was strangled last night'," the girl's biological father said.
"She showed me and the care worker the marks around her neck.
"I expected inquiries, action, my daughter to be listened to," he said.
"I was livid that somebody thought they could do this to my child, to any child.
"She's a little girl, just taken away from her mum and dad and she was being treated like that."
Despite her complaints, she was not seen by a doctor - a decision made by Ms Pritchard.
'Frightened and sick'
A council spokesman said: "As soon as it was confirmed the foster father was the prime suspect around the download of indecent images, we took immediate action with the removal of children from the foster carers' home.
"We are always determined to learn from experience and are undertaking a thorough evaluation of practice, which will be reviewed independently.
"This will consider if there are any wider issues or learning to be taken from this case."
But the child's father said this was not enough to satisfy him.
"How could they think it was OK to take our daughter, who'd never been any problem, away from us and then put her in a situation like that?" he asked.
"I was really frightened and sick. I still am for what the consequences could be."
The case was reviewed by Mr Justice Baker at the High Court in December.
He said there was a "clear public interest in... an open discussion of the issues relating to child protection and fostering that arise in this case".
Speaking about the injunction, the council spokesman said: "We have only ever sought the judgement of the court on this case to protect the interests of children, which the judge has very properly done through his ruling, and which we welcome."
The girl is now in another foster home and the suspect in the child images investigation has subsequently died.