Scheme will make Bristol crossing safer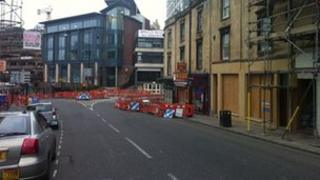 A £95,000 scheme to add a signalled pedestrian crossing to a busy section of road in Bristol will make it safer, the city council has said.
The authority said traffic often tried to switch lanes at the "dangerous junction" on Berkeley Place and Triangle South.
The scheme was financed by a local office development as part of its planning agreement.
Mayor George Ferguson said the changes would be "welcomed by all".
"I don't believe there are many people who drive, walk or cycle in the area who would contest how dangerous that corner is," he added.
The work will take eight weeks to complete.