Bristol Mayor calls for fewer council elections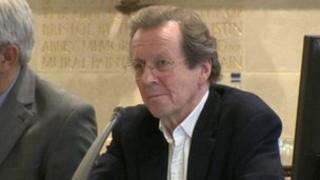 Bristol Mayor George Ferguson has called for fewer elections to be held at Bristol City Council.
Mr Ferguson has said the current system of electing a third of Bristol's council every year is expensive and is a distraction from governing the city.
He has called for all council seats to be contested at the same time as the mayoral elections.
But previous attempts to change the system have failed in the past. A vote will be held next month on the matter.
For the change to take place, two-thirds of the council must support the motion.
Conservative and Labour have said they will agree to the change, but in the past Liberal Democrat and Green councillors have opposed it.