Jake Thompson lorry death in Bristol reinvestigated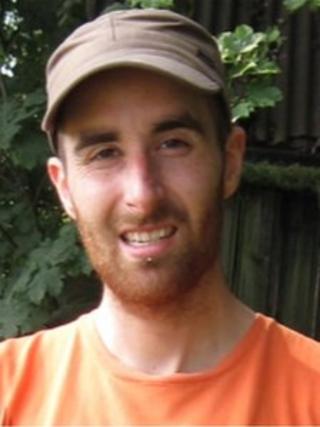 An investigation into the death of a man killed by a lorry in Bristol is to be re-opened.
Jake Thompson, 27, died after he was struck on the A37 in May last year.
The Crown Prosecution Service said at the time there was not enough evidence to bring charges against the driver.
Avon and Somerset Police said they were now investigating the conduct of four officers who worked on the case and will re-investigate the circumstances leading to Mr Thompson's death.
Mr Thompson suffered serious head injuries when he was hit by the lorry at a pedestrian crossing and died five days later.
His father, John, said: "When somebody dies you expect them to be treated with a priority and urgency which we just didn't feel had happened in this case."
'Manual not followed'
Det Supt Sue Scott, of Avon and Somerset Police, said: "We have received a complaint from the family of Jake Thompson regarding the investigation into their son's tragic death last year.
"We have launched an investigation into the police response internally and this is continuing.
"Four officers (not of senior rank) have been served with Regulation 15 notices but continue to carry out their police roles.
"The purpose of serving this notice is to advise an officer that a complaint has been made or a conduct matter has come to light that warrants an investigation.
"However as a result of the preliminary stages of the internal investigation we have decided that it would also be appropriate to re-investigate the circumstances leading to Jake's tragic death.
"While these investigations are carried out it would be inappropriate to go into further details."
The Thompsons' solicitor, David Robinson, said officers had failed to follow the policing manual for road traffic collisions and did not complete basic steps such as obtaining mobile phone records.
"Such an easy telephone call to make and yet it wasn't done," he said.
The Crown Prosecution Service said it would have to examine the new evidence before deciding whether to bring charges.