Stoke Lodge and The Common residents back new parish bid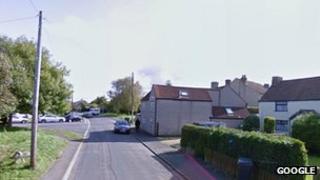 A new parish could be created for a community in South Gloucestershire whose residents claim not enough tax is being spent on the area.
Councillors from Stoke Lodge and The Common say money raised there is spent in neighbouring Patchway.
A recent consultation saw eight out of 10 people who replied back the move for a new parish.
A statement from two local councillors who represent Stoke Lodge said the "landslide" result was "tremendous".
The council received more than 700 responses from almost 900 consultation leaflets.
A final decision will be made by South Gloucestershire Council in May 2015.
'Fed up'
A petition calling for a new parish council to be formed was signed by more than 500 people last year.
Conservative councillors Sarah Pomfret and Brian Hopkinson said locals were "fed up with being taken for granted".
"We have always believed that Stoke Lodge and The Common is a distinct community that deserves fair representation," the pair added.
The parish bid has been opposed by Labour councillors on Patchway Town Council who believe it is politically motivated.
South Gloucestershire Council has said it would need to be satisfied that any new parish council would be large enough to be viable.