Bristol City FC Stadium row: Delay in stadium's second public inquiry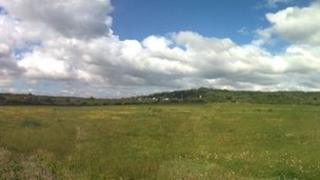 The newly-elected Bristol mayor has called for a second public inquiry into Bristol City's new stadium to be brought forward.
George Ferguson made the call after lawyers for both town green campaigners and the Ashton Vale landowners decided the earliest date was October 2013.
The original inquiry recommended Ashton Vale become a town green but Bristol City Council went against the decision.
Bristol City has declined to comment over the inquiry dates.
A meeting was held on Tuesday between all interested parties and 7 October 2013 was identified as the earliest date.
A spokesman for the city council said this would mean "a further year or more of uncertainty and indecision".
The mayor had therefore called on all parties "to come back before the end of this week with fresh proposals to ensure that the inquiry is instead completed early in the New Year", he added.
The club was first granted permission to build at Ashton Vale in 2009.
But a year later an independent inspector ruled the area should be a town green.
The council disagreed and said the land should be shared as a town green and a stadium.
But the issue was referred to a judicial review and in June, town green campaigners and Bristol City Council agreed to end legal proceedings.
The second public inquiry will be held using new evidence and the council has said it will abide by the inspector's decision.