Bristol house fire victim Harry has bandages taken off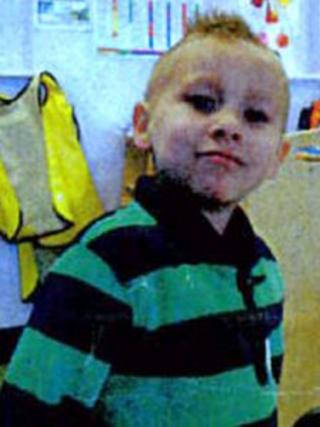 A boy who was critically injured in a house fire in Bristol has had his bandages removed at the weekend.
Step-grandfather Paul Tree said the main cause for concern for Harry, three, was the function of one of his lungs.
"He has had skin grafts on his neck but the main burns were on his upper body," said Mr Tree.
Nine people, including four children and a baby, were in the house on 17 November at the time of the fire.
Harry was the most seriously injured.
He is being treated at Frenchay Hospital.
The fire at the house on Lodge Hill in the Cossham area of Bristol is not being treated as suspicious.
Mr Tree said the family wanted to thank everyone who had donated clothes, toys and furniture to help them rebuild their lives.