Bristol mayor and PCC: Polls close in elections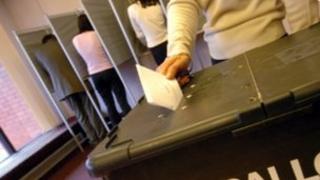 Polling stations across the Bristol region have closed in the election for the city's first directly-elected mayor.
Voters were asked to select their first and second preference for the new role, from a choice of 15 candidates.
The same voting system has been used in a second election taking place as voters choose their preferred police and crime commissioner (PCC).
Votes were cast from 07:00 to 22:00 GMT and will be counted on Friday.
The successful mayor candidate will take up office on Monday and the elected PCC will begin work on 22 November.