Bristol mayor election: BBC programmes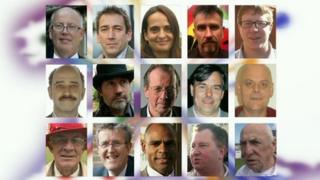 The election for Bristol's first directly-elected mayor will take place on 15 November.
Voters going to the polls will be faced with a ballot paper containing the names of 15 candidates.
The successful candidate will begin work as the city's mayor on 19 November.
Ahead of the election, the BBC is broadcasting four special programmes to offer voters more information on those running for the job.
Two programmes will be broadcast on television and one on the radio. Those programmes are:
Monday 5 November, 2012
As part of the BBC's Inside Out West programme, Will Glennon will explore the job of an elected mayor and find out what the challenges will be for the successful candidate in Bristol.
Wednesday 7 November, 2012
Steve Le Fevre hosts a comprehensive debate, quizzing the 15 candidates standing in the Bristol mayor elections and challenging their policies. Issues tackled will include transport, the care of the vulnerable and how the city deals with waste.
David Garmston and Alex Lovell present a special TV programme about the candidates. During the programme the candidates will be sharing their views on the big challenges facing the city in the future.
Monday 12 November, 2012
A televised version of the debate broadcast by BBC Radio Bristol.
All of the programmes will be available on the BBC iPlayer for seven days after broadcast.