Bristol mayor called on to halt care home closures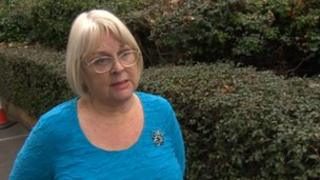 A group for the over 55s in Bristol has said it plans to call on the mayor, when elected, to keep care homes open.
Bristol Older People's Forum wants the successful candidate to pause a closure plan until more questions have been asked of city residents.
The city council decided in July it would close most of its care homes.
Results from a BBC-commissioned poll indicate that Bristolians believe the top priority for the mayor should be care for the elderly and vulnerable.
The survey of 500 people, carried out by ComRes, suggests that it is the most important priority, with schools second and transport in third place.
Judith Brown, chair of the forum, said the group would be asking questions of the new mayor at the next full council meeting on 20 November.
Voting for Bristol's first directly-elected mayor takes place five days before that, on 15 November.
"It is really important that the mayor accepts the social responsibility for all the citizens," said Mrs Brown.
"In the consultation it was quite clear that nobody wanted the day centres or care homes to close, but the council went ahead and did it nonetheless because it had got the policy set out in its mind already.
"It is not to do with cuts. Councils have money and it is how they decide to spend it that counts."
In July, Bristol City Council said there were 212 permanent residents in its care homes and it was supporting 532 people in day care services.
Over the next three years it wants to cut £3.6m from its budget by halving the number of day care centres it operates and closing most of its care homes.
A council spokesperson said that four of its homes were to close this financial year and the rest in following years.
The Liberal Democrat-led authority believes the new proposals are more sustainable in the long-term and will enable it to expand areas such as dementia support and services to help older people live independently for longer.
The BBC revealed last week that 15 candidates had paid the deposit to run for Bristol mayor. The full candidate list will be published later.