Shrien Dewani: 'Flight risk' worry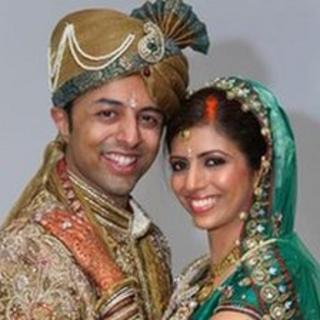 Moving a man accused of ordering the murder of his wife to an open rehabilitation ward may increase his "flight risk", a court has heard.
Shrien Dewani is wanted in South Africa over the killing of his wife Anni.
Mr Dewani is being held at a secure mental hospital suffering from depression and post-traumatic stress. He denies any involvement in the death.
Westminster Magistrates' Court heard reports suggested he did not want to return to South Africa.
"A very important factor was the assurance that Mr Dewani wanted to go back to South Africa as soon as possible," said chief magistrate Howard Riddle.
"Everything we read in the reports suggests that is not the case and that increases his flight risk.
"I think everyone has to accept that there is at least a possibility that Mr Dewani may not be moving for his clinical interest but the Bail Act will determine where he goes."
Mr Dewani is being held at Fromeside Clinic, a secure mental health hospital in Bristol where he is subject to a curfew and must be accompanied by staff when he leaves.
'Serene atmosphere'
A report by Dr Paul Cantrell, the psychiatrist treating Mr Dewani, stated that his depression has improved but that his PTSD (post-traumatic stress disorder) remains severe.
Dr Cantrell recommended moving him to a more serene atmosphere in order to aid his recovery.
The court heard that a report from a psychiatrist employed by the South African government broadly agreed with Dr Cantrell's clinical assessment.
Mrs Dewani, 28, from Sweden, was shot when a taxi in which the couple were travelling was hijacked in Cape Town's Gugulethu township during their honeymoon.
Taxi driver Zola Tongo, from Bothasig, Cape Town, has been jailed for 18 years for murder, kidnapping, robbery with aggravating circumstances and perverting the course of justice.
He has claimed he was hired by Mr Dewani to arrange his wife's execution during a fake carjacking.
South African Mziwamadoda Qwabe has been sentenced to 25 years in prison after pleading guilty to kidnapping, robbery, murder and illegal possession of a firearm.
Another hearing will take place on 19 October.