Bristol headstone fraud woman Sarah Moore jailed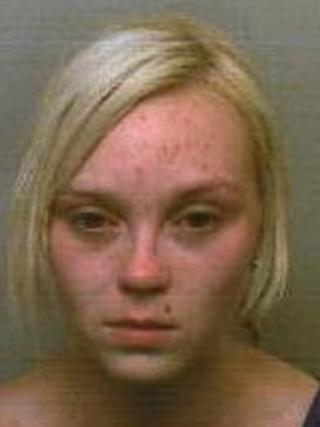 A woman has been jailed after conducting a bogus headstone fundraising campaign for a boy who died in a car accident.
Levi Brailsford, two, fell from a car in Stockwood, Bristol on 11 May.
Sarah Moore, 23, admitted tricking people into giving her money by telling them she was raising funds for a headstone for him.
She pleaded guilty to fraud by false representation and was given a 30-month prison sentence at Bristol Crown Court.
The coroner at a recent inquest into Levi's death recorded a verdict of accidental death.
The boy's grandmother was driving him home when he fell from the car as it turned from Hollway Road into Stockwood Lane.
The inquest was told how Levi was able to unbuckle himself from his seat and crawl over to the unlocked door of the car which he knew how to open.