Flooded blood centre in Bristol has reopened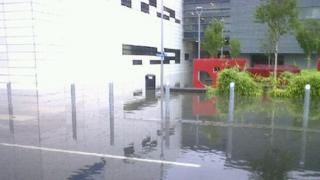 A centre in Bristol which supplies blood to hospitals across the south of England has reopened.
The centre, which is on a business park in Filton, was closed in September after heavy rain flooded part of the building.
Blood from the centre supplies hospitals in the Midlands, South West and part of the South East.
NHS Blood and Transplant said supplies were moved away from the flooded building and none was lost.