Demands over why Clevedon hospital plan scrapped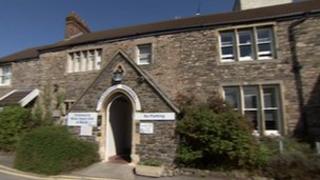 People campaigning for a new hospital in North Somerset are demanding to know why plans for premises in Clevedon were scrapped at the 11th hour.
The cottage hospital in Clevedon, which opened in 1874, was to be replaced by a modern £15m facility.
The project was due for final approval in July, but was dropped in June.
North Somerset Primary Care Trust said its future financial situation was not strong enough to allow it to continue with the scheme.
"Four years ago the authority said the cottage hospital was so run down it was not fit for purpose," said John Powell, Treasurer of Clevedon Hospital League of Friends.
"The decision to abandon the new hospital was taken just weeks after their executives confirmed it was going ahead.
"We have been in constant communication with NHS North Somerset trying to find out why but all we're told is that it's unaffordable."
Ben Bennett, programme director for Clevedon Hospital, said: "Any investment like this goes through a number of approval stages...
"If it had gone ahead it would have committed to annual payments of around £1m for 25 years under a Private Finance Initiative."
Health care bosses said they would "engage with other groups to create alternative proposals that would be more sustainable in the long-term".