Inquiry looks at ways of improving cycle safety in Bristol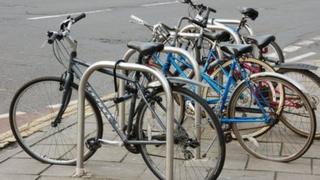 Campaigners hoping to make Bristol more bike-friendly will be speaking at an inquiry into cycling safety.
The Liberal Democrat-controlled council will hear of riders' concerns and what barriers exist for potential cyclists.
Martin McDonnell, of Bristol Cycling Campaign, said although much had been achieved the city needed to make "significant steps" to increase safety.
He said many journeys that took place on busy roads should be part of the primary cycle network.
Thursday's inquiry will also hear from public health specialists, academics, freight transport operators and other cycling campaigners.
It will also hear examples of good practice elsewhere in the world towards cycle safety, and make recommendations towards the council's development of a cycle strategy.