Frenchay hospital housing plan criticised by campaigners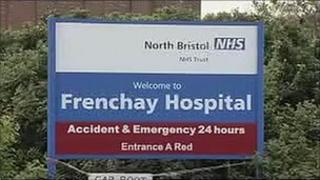 Plans to build 550 homes at the site of Bristol's Frenchay Hospital have been criticised by campaigners.
North Bristol NHS Trust is to downsize operations on the site and relocate acute medical services to a new Southmead "super hospital" in 2014.
Bob Woodward, who set up children's cancer charity CLIC, said too many houses were included in the plan.
A trust spokesman said a consultation was ongoing and opinions would be fed into the the planning process.
Mr Woodward, who has been involved with Frenchay Hospital for many years, said: "Within the parish of Frenchay there are 683 houses.
"To suddenly have [another] 550 will have a tremendous impact on the whole of Frenchay. It will change it forever.
"It doesn't necessarily follow that the more [houses] you cram into a site, the more money you get for it."
Provisional plans, announced by North Bristol NHS Trust, include selling off parts of the Frenchay site to a developer.
Most of the medical buildings on the 70 acre site (28 hectare) would be demolished.
A smaller community hospital, a primary school and sports fields would be built.
A public meeting, organised by Winterbourne Parish Council, to discuss the plans will be held at 19:00 BST at Frenchay Village Hall.
North Bristol NHS Trust said it would hold its own consultation event in the Autumn, before submitting an outline planning application to South Gloucestershire Council.