Great Western Rail franchise concerns raised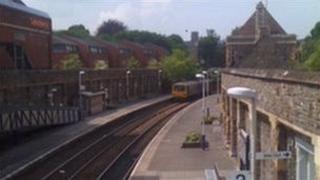 Hopes for new rail services between Weston and Yate and the Henbury loop are under threat, campaigners claim.
Services on phase two of the Metro network and the Henbury Loop have not been mentioned in the new Invitation to Tender (ITT) documents.
Campaigners have said this means a firm would have more freedom to raise prices on the service, or drop it altogether.
The Department for Transport (DfT) said the tender reflected the Government's more flexible franchising policy.
'Significant worsening'
Friends of Suburban Bristol Railways, South West Transport Network and Transport for Greater Bristol Alliance have written to the DfT about their concerns.
Campaigner Rob Dixon said: "The government have not included phase two of the Metro as a priced option.
"This means the bidders do not have to say how much they would charge to run the service.
"This makes it less likely to happen and more likely to be more expensive to arrange with a franchisee who has a monopoly over local services."
Campaigners are also worried the Henbury loop, which runs from Filton, Bristol and Avonmouth and an evening service for Severn Beach line have also been omitted in the ITT.
A DfT spokesman said: "We have maintained Severn Beach services to six trains a day on weekdays and additional weekend services following a request by the local authority - though there was no additional request for evening services the invitation to tender encourages bidders to consider and submit proposals for this."